Για όλους τους φίλους της γιόγκα, των πιλάτες και της γυμναστικής. Μπορείτε πλέον να μεταφέρετε τα χόμπι σας μέσα στο νερό και να δοκιμαστείτε στην απόλυτη πρόκληση ισορροπίας!
The Benefits of Paddle Board Yoga
Yoga on a paddle board is not only a great way to improve your flexibility, core strength and stability, it's also an opportunity to find some peaceful, tranquil surroundings, immerse yourself in the environment and de-stress from the pressures of the modern world.
For more information about the many health benefits, including a video of how to perform some simple yoga moves, see our blog "Stretch your body and mind with SUP yoga"
SUP Yoga – Minute Masterclass
Become a SUP Yogi with this sequence of some of the most popular Yoga poses to try on your Yoga Paddle Board.
Cat Variations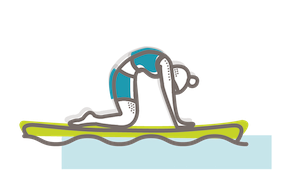 Cat Variations are a great way to start a SUP yoga session, as they help you find a balance point on the board and your body.
Down Dog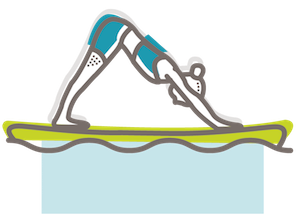 A great way to start moving the body freely, it creates length through your spine as you connect to your breath and the water.
Chair Pose

This pose builds strength in your legs and core, creating a sense of grounding – which can be a challenge when you're on a moving board.
Warrior 2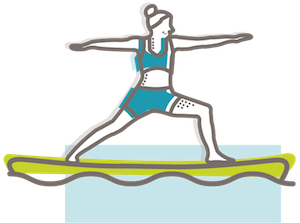 Warrior 2 is one of the trickiest poses you can do on your board – but it does encourage you to be strong, steady and calm.
Headstand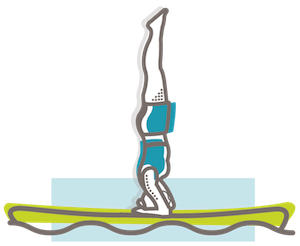 One of our favourite poses – but also one of the most difficult. It's great to see the water and sky upside down, and float freely with your legs above your head.
Shavasana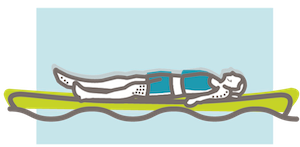 Probably the best position, as well as being the most essential. There's no better feeling than floating along as your hands and feet dangle in the water.